In today's fashion landscape, you can't unleash a new collection without a celebrity spokesperson pushing its appeal. Thus, Acne Studios, the trailblazing Swedish fashion house known for its denim authority, has named Russell Westbrook the face of its new Spring/Summer 2019 campaign. 
The Oklahoma City Thunder point guard isn't shy about showcasing his vibrant personal style. "When I first got into fashion, I only dreamed of being the face of a campaign. For this dream to play out in reality is really exciting," Westbrook told >GQ. "To be the face of Acne Studios around the world really shows how far I've come." Westbrook's notoriety has catapulted him to the coveted front row of fashion shows and led to a collaboration with fashion retailer Barney's New York. Additionally, Westbrook channeled his sartorial instinct into the creation of his own streetwear brand, Honor The Gift.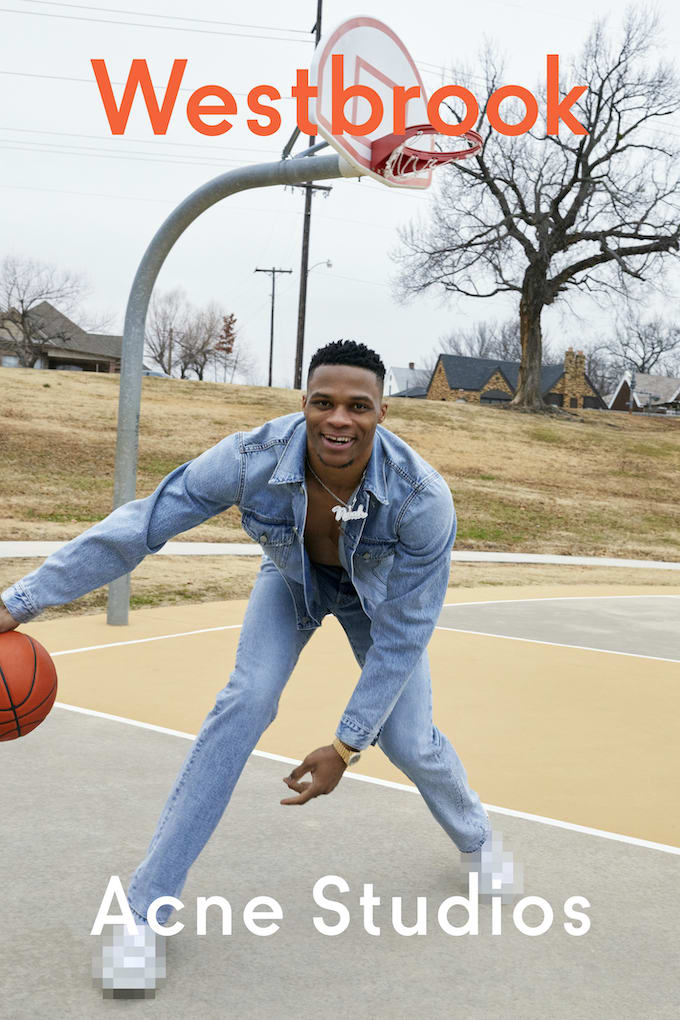 Shot in Oklahoma by the famed art and fashion photographer Juergen Teller, the pictorial features Westbrook showing off his moves while sporting the brand's seasonal denim collection. Among the looks that Westbrook models, are a 1996 style of denim that's a recreation of the first pair ever designed by the brand. Jonny Johansson, who sits at the creative helm of Acne Studios, explained the nod to the brand's past, as well as its decision to collaborate with Teller and Westbrook. "Denim is how Acne Studios started, and it still fascinates me," he said. "I've always wanted to work with Juergen Teller, and so we asked Juergen to photograph our denim on American icon Russell Westbrook."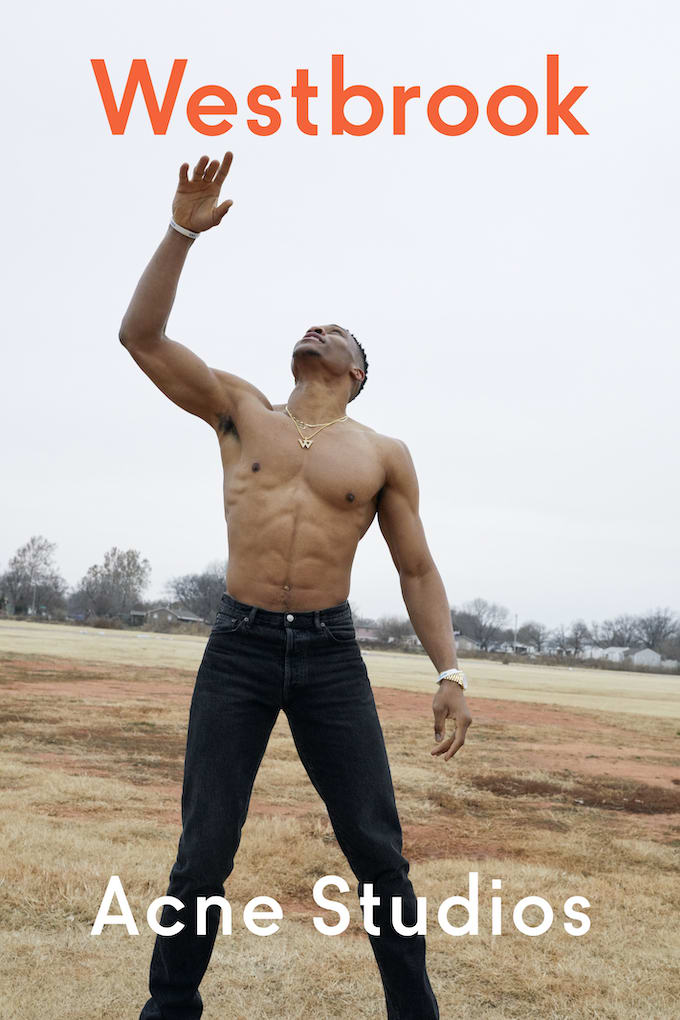 "For so many people, fashion is like a religion," Johansson continued. "In Oklahoma, where Russell Westbrook lives, basketball is like a religion. Denim is like a religion in America. We sent Juergen to Oklahoma to find the link between them."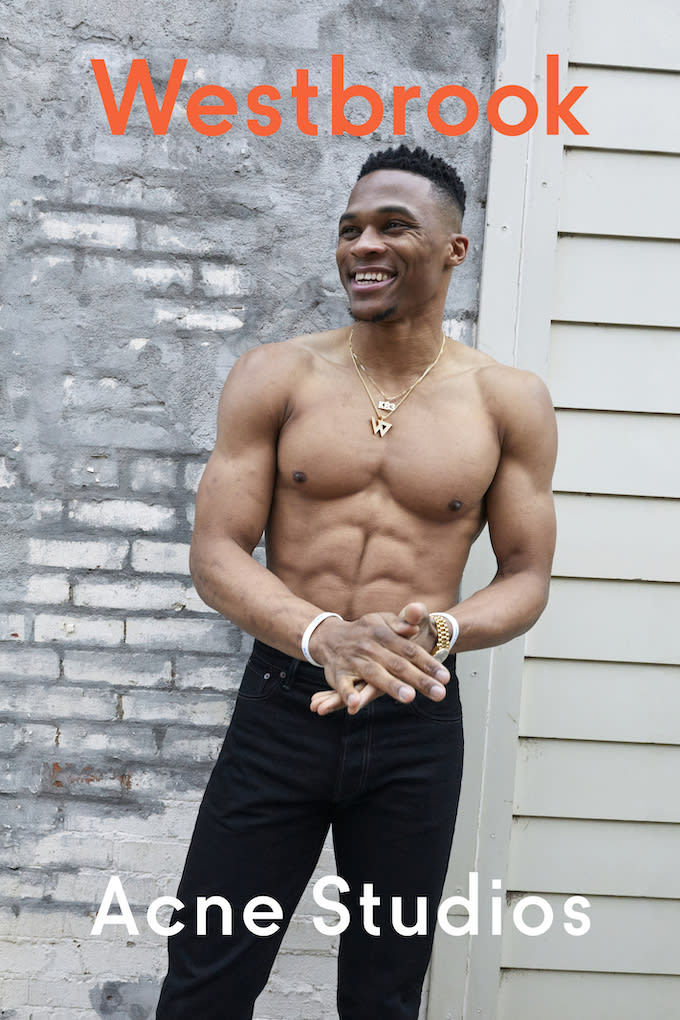 Source : https://www.complex.com/style/2019/02/acne-studios-russell-westbrook-spring-summer-campaign
loading...